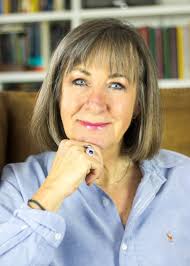 I am Sharon Knight, a qualified, practising professional astrologer with over 25 years experience. I hold the Certificate and Intermediate Diploma from the Faculty of Astrology and the Horary Practitioners Diploma (QHP). I am Chair of the Association of Professional Astrologers International (APAI), having been Secretary for the previous four years. I am a Fellow of the Association (FAPAI) and have written and edited their quarterly newsletter for the past ten years.   The APAI is the only professional body in Europe that represents qualified Astrologers. Members have to hold a Diploma from a recognised educational establishment to be accepted.  I have an MA in Cultural Astronomy and Astrology from Bath Spa University (2004) and a Diploma in Phytotherapy or, Herbalism (SAC Dip) as it is more popularly known. I am also a certified Life Coach. In addition, I am a member of the Board of the Astrological Association of Great Britain. (Charitable Incorporated Organisation reg no: 1152804).   In January 2016 I was awarded the title "Astrologer of the Year, 2016" at the 26th International Astrological Conference 2016, Organised  by the Krishnamurti Institute of Astrology.
In my Astrological Practice I specialise in "Traditional" astrology. Traditional astrology has less psychological content than "modern" astrology. It is more succinct and to the point.  I do "chart" readings for people as well as for business's.   I also do question and answer astrology known as Horary. In addition to Horary, my work covers Electional, Natal, Transits, Business astrology, Sun sign astrology, Synastry, Vocational and medical astrology (but I do not diagnose as I am not a Doctor).  I have a regular slot on the  local radio station.
As well as the UK, my client base covers the Middle East, America and Europe. In the past I wrote the astrology page for the weekly magazine Now as well as "ghost" writing for other astrologers on Women's monthly magazines.  I wrote special "one off" articles for the Daily Mirror.  Having left London and now living in the Sussex countryside, I write for a few local monthly magazines.  I really enjoy writing sun sign astrology and trying to help people understand, that ultimately they are responsible for their own lives.  I have lectured at the Astrological Lodge in London, given talks to various astrological groups in the South East, spoken to business and networking groups on the use of astrology in business and as a life coaching tool.