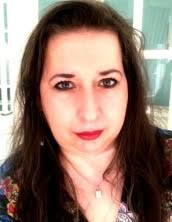 Katie-Ellen Hazeldene is an intuitive consultant at True Tarot Tales in the UK, reading remotely for individuals and businesses.
She has done many readings for animals on behalf of human clients. Animal whispering for behaviour and welfare. So far this has included dogs, cats, horses, hamsters, fish and birds.
She is a working writer, an Arts Hons graduate and qualified teacher in Further and Adult Education, previously lecturing in Business Studies, English and Design Theory.
Before that she worked in Marketing, PR, Recruitment and Museums.