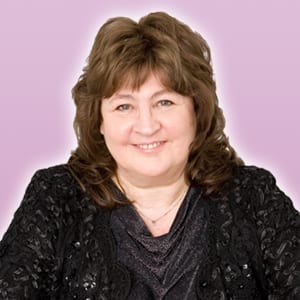 Maggie Hyde is an astrologer and diviner. In 1983, she co-founded and directed the Company of Astrologers, a London based teaching body, where she continues to teach regularly, especially on its Katarche horary course.
Her interest in the symbolic has expressed not only through sunsign astrology but through an MA in mysticism and cosmology, and through her research into divination for modern times at the University of Kent.
Maggie has written astrology columns for many varied publications for the popular market in the UK and in Japan. For over twelve years she was resident astrologer at teenage magazines MIZZ and 19. For women, she wrote long-term for Cosmopolitan (UK and South Africa), Harper's Bazaar (UK and Japan), Glamour, Options, Best, Woman and Woman's Own.
In the newspaper world she has been particularly interested in developing new astrology formats. She was the Media Medium for Media Guardian Online where she examined media companies and personalities from an astrological perspective. She also ran a weekly Company Futures column in The Business Observer which analysed the horoscopes of companies and corporate transactions using business astrology. Her work with Jack Kenny, potter and goldbug, began with a seminar taking place coincidentally on the same weekend that Bear Stearns collapsed in March 2008 and developed into The Financial Winter, a CD ROM which accurately described and dated the current economic climate.
Online, Maggie had great fun doing Get Lippy, an astrology column for feisty young women. She had a column for iVillage, wrote daily SMS texts for various sites and produced a daily forecast for Best magazine. In Japan, since 2009 her Media Cosmics mobile site has carried popular individualised horoscope texts and readings, including daily forecasts for Docomo, as well as Tarot readings with Ryuji Kagami, one of Japan's foremost astrologers. This content also appears regularly on Yahoo, alongside other astrology features.
With a background in adult education, Maggie values the sharing of symbolism with others through groups and seminars. She is a regular speaker at astrology conferences and seminars and a frequent guest lecturer on the MA in Cosmology, Divination and the Sacred at Christ Church University, Canterbury. In PR promotional work she has produced thousands of 'instant' horoscope, tarot and I Ching readings for festivals and events such as the Brit Awards.
Maggie is interested in psychoanalytic thought and she is an associate member of the Philadelphia Association, a psychoanalytic training organisation. She has studied Jung and the wider Jungian movement and has undertaken research into Jung's intense engagement with paranormal phenomena and the occult, especially astrology, where his thought has had considerable influence. Her book Jung and Astrology, written for astrologers, deals extensively with these themes. In addition, Introducing Jung was the first new book in the highly successful Icon cartoon series and was revised and reprinted after the publication of Jung's Red Book. She also gave a platform presentation on Jung, and wrote the program notes, for Christopher Hampton's play The Talking Cure at the National Theatre.
Maggie lives by the sea in Kent where she consults, offers astrological supervision and runs courses and seminars.
Maggie Hyde – What Kind Of Firework Is Your Man?